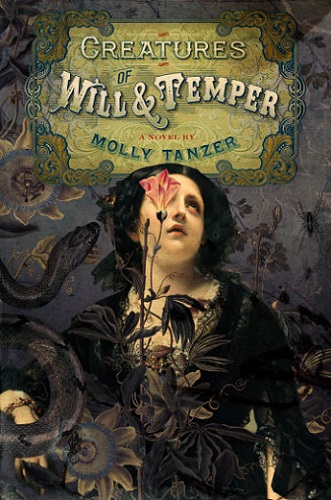 It was an absolute pleasure to re-discover the joy of book binging with Creatures of Will & Temper. My excitement levels were high when I discussed starting this novel in my post about coping with the world's current COVID-19 situation. I am happy to report that my enthusiasm for the story carried through its entirety. I read it in only four sittings, and I finished the last 150 pages in a mad dash, the sure sign of a page-turner.
As an English Major, I was immediately captured by the Victorian setting and the elements derived from Oscar Wilde's The Picture of Dorian Gray. As a genre reader, I loved the short excerpts from the grimoire, On the Summoning of Demons, which start almost every chapter. As a writer, I was extremely impressed by Molly Tanzer's pacing. She spends much of the tale's first half developing the characters and adding layers to her world instead of rushing forward with heavy doses of plot, but the book's momentum is never hindered. In fact, I think getting to know these characters and their world might have been my favorite part of the reading experience.
Minor Spoilers Below
There is young Dorina Grey, who is enamored with art and wooing attractive ladies. There is her older and more conservative sister, Evadne, who's only true passion is fencing. And then there is the fantastic Lady Henry, the head of a demonic art appreciation society. She's the David Bowie of this novel, and every story is vastly improved by a character who reminds me a little of Bowie. The villain reminded me quite a lot of Professor Rathe from Young Sherlock Holmes. In fact, I found that I was picturing him as the character before he was revealed as the tale's primary antagonist. And since I love Young Sherlock Holmes, that only added to my enjoyment of this book.
One of the challenges of discussing a novel you really like is not rambling on forever, so I will try to keep my final thoughts brief. I loved Tanzer's attention to detail. Minor things, like the fact that one character really likes ginger, becomes important later. I should add that the focus on ginger also made me crack open a bottle of Ginger Ale that I'd had in the fridge since February. It was delightful. About halfway through reading this, I started thinking about how fun a role-playing game set in the world of Creatures of Will & Temper would be. You could hunt down other demon worshipers or use your demonic powers for heroics. Finally, the story's ending includes a thrilling bit of swordplay, but what I really loved about it was the profound cost of triumph for one of the heroes. It should go without saying, but a good ending needs to have characters suffer consequences and change. The Dorina and Evadne who begin their journey in Creatures of Will & Temper, aren't the same ones who end it.
Lastly, Molly Tanzer just put out the third entry in The Diabolist Library Series, which started with Creatures of Will & Temper. While I usually wouldn't urge someone to begin with the third tale in a series, you could actually do that with this series. The books are set in the same world but don't follow the same characters. Think of the Diabolist's Library series as the Castle Rock or Fargo of novels. So why not pick up the newest installment, Creatures of Charm & Hunger, and support a book baby during this continuing COVID-19 catastrophe? Based on Creatures of Will & Temper, I can assure you of an excellently structured, detail-rich, and fun read.