Don't let anyone convince you Twitter is all bad. Thanks to @MiskatonicL, a Twitter friend who shares a mutual love of horror, I discovered Itchy, Tasty: An Unofficial History of Resident Evil. I've been a Resident Evil fanatic since 2002 (the first movie led me to the games). The mix of horror, monsters, and action hooked me, and I quickly purchased and worked my way through every available entry in the series. To date, I've played twenty-three of the twenty-eight released games. The ones I missed were either not released in the US, non-canonical, or repackages of games I'd already played in another form. Suffice it to say, I know my Resident Evil games, but I was still surprised by how much I learned in Itchy, Tasty.
For those who don't know, the phrase "itchy, tasty" comes from the diary of a person turning into a zombie in the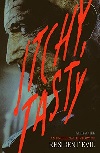 original Resident Evil. Fans of the series fondly recall the first time they read that haunting tome. I was amused to learn that in Japanese, the phrase is "kayui uma," but due to the words being homonyms in that language, the phrase can mean "itchy, tasty," or an odd assortment of amusing other things such as "delicious porridge," "itchy porridge," or "itchy horse," to name a few. I was also amused to learn that the voice and live actors in the first Resident Evil were, essentially, a hodgepodge of English speakers with no voice acting experience pulled in off the streets of Japan.
While I knew the name Shinji Mikami, the director of the first and fourth Resident Evil games, prior to reading this book, I was delighted to discover the names of Kenichi Iwao and Noboru Sugimura. Iwao was the writer for the first Resident Evil, and Noboru Sugimura wrote most of my favorite Resident Evil games after the first one. As a writer, I loved learning more about the people who created some of my favorite characters and scenarios. Sugimura in particular, was responsible for the story of the original Resident Evil 2, which I consider an unsurpassed masterpiece.
In addition to learning new bits of information about the development of the Resident Evil games, I experienced continual waves of nostalgia as I was reminded of things I'd forgotten. For instance, Capcom had decided to release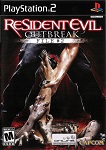 Resident Evil games exclusively for Nintendo's GameCube for a short time. As a kid, I didn't have a GameCube, but my brothers had one at my dad's. As a result, I spent most of my weekends and summers at my dad's playing Resident Evil Remake, Resident Evil Zero, and Resident Evil 4 (which were all exclusive to GameCube for a time). I was also reminded of playing Resident Evil: Outbreak and Resident Evil Outbreak: File 2. These were the first online games I ever played, and I had to use my uncle's PlayStation 2, which had an online adapter, to connect with other players during a short visit to his apartment in Philadelphia over the summer of 2005.
I don't typically review nonfiction, but I thought, since the subject is horror related, I'd make an exception for Itchy, Tasty. If, like me, you love Resident Evil, I'd say this book is a must read. I'd even highly recommend it if you're just a fan of gaming, as you'll learn a ton about Capcom's history. This book provided me a much-needed break from fiction, while also supplying me with inspiration as I learned about how the various creators at Capcom worked around countless challenges to release my favorite games. In Itchy, Tasty, Alex Aniel wisely chooses to focus on the period from 1996 to 2006, what old school Resident Evil fans tend of think of as the golden age of the franchise. That said, I'd certainly be interested in a follow-up book covering 2006 to the present.