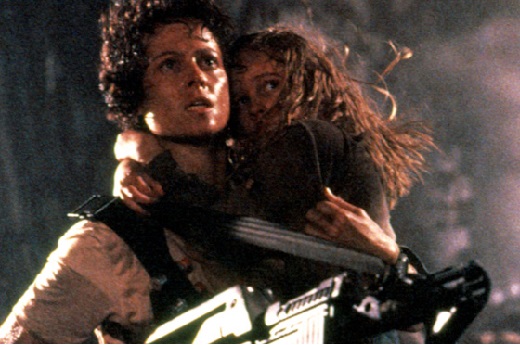 I've wanted to write a post for Women in Horror Month since February 1st, but I couldn't find the time until now due to a hectic few weeks. With my birthday in the rearview, I finally have some free time to jot down my thoughts. Without further ado, here is a list of my favorite women creating horror.
Gwendolyn Kiste
I had the pleasure of getting to meet Gwendolyn when she wandered past my table at Pulp Fest in search of other writers. She was kind enough to pick up a copy of the magazine I was selling, and I learned she was attending NecronomiCon the next weekend, where I got to listen to her on the Outer Dark's State of the Weird Podcast. Since Pulp Fest, I've devoured many of her short stories, and her novel, The Rust Maidens, which I am planning to write a full review of soon, like I said, February was busy. You don't even need to take my word for how excellent her writing is because she's been nominated for two Stoker awards this year. That last line felt like a great one to end this blurb on, but I also must add that if you're a writer looking for a social media role model, Kiste is an insanely supportive and nice member of the online horror community. She even does monthly submission roundups on her website, which I've used to find places to submit more than once.
You can learn more about Gwendolyn Kiste by visiting her website: http://www.gwendolynkiste.com/
E.V. Knight
Few things bond you with someone like going through Seton Hill's Writing Popular Fiction Program together. I had the good fortune of getting to attend six semesters with E.V. Knight. It was obvious from the earliest days that she was a serious writer who'd hit the ground running after graduation. Now, her first novel, The Fourth Whore, which I've heard a little of, is on the horizon, and she is co-hosting the excellent Brain Squalls, a podcast where she and her husband, and sometimes guests, use prompts to create new stories in every episode. It's incredibly humbling to have gone to school with such a talented and smart writer.
You can learn more about E.V. Knight by visiting her website: https://evknightauthor.com/social
Lucy A. Snyder
While attending Seton Hill University, I was incredibly lucky to get the chance to attend a class on writing and selling short stories taught by Lucy A. Snyder. This class was filled with pragmatic lessons I started applying, and am still applying, to my various short story publication attempts. In fact, I just got good news on that front, and I don't think I ever would've come this far without Lucy A. Snyder's class. My only regret is that I didn't get to work more with Lucy A. Snyder while I was attending Seton Hill. The one drawback of that program is that it's overflowing with talented people to learn from, and you can't absorb all the lessons in the short time you're there. Suffice it to say, Lucy A. Snyder is an incredible writer, and you should find her work wherever you can.
You can learn more about Lucy A. Snyder by visiting her website: https://www.lucysnyder.com/
Jennifer Loring
When I was preparing to present my academic paper at NecronomiCon this past year, I was shocked to discover a fellow Seton Hill alumnus presenting alongside me. I am terrified of presenting, as I think many people are, and I was immensely calmed by knowing Jennifer would be by my side because, since we'd both come from the Hill, I knew I could count on her support as a fellow Griffin. The Seton Hill bond is strong, and if you, dear reader, like creative writing, you should go to Seton Hill too. After the convention, I got to read Jennifer's story, A Violent Beating of Wings, in the NecronomiCon Memento Book, and I loved every word.
You can learn more about Jennifer Loring by visiting her website: https://jennifertloring.com/
Gemma Amor
Time for a break from writers I've met or know personally, next is a woman whose stories I've loved for years on the NoSleep Podcast. While all of her works on that podcast are excellent, a personal favorite of mine was the tragic tale of weird plants, Foliage. Gemma has also been nominated for a Stoker Award for her first novel, Dear Laura.
You can learn more about Gemma Amor by visiting her website: https://gemmaamorauthor.com/
Olivia White
Another veteran of the NoSleep Podcast, Olivia doubles as both a Content Manager and a writer. That's something I am in awe of considering I have a tough time managing only six people on New Pulp Tales. I can't imagine handling an endeavor as huge and successful as the NoSleep Podcast. She recently ran the NoSleep Podcast's New Decayed mini-season, and it was an eclectic mix of humor, sex, and existential dread. So, in summation, it was a fantastic listen. I've been lucky enough to chat with her about Resident Evil games and Lovecraftian board games on Twitter on a few occasions. She's also got a short story collection called Bright Lights & Glass Houses: Therapy Edition for sale.
You can learn more about Olivia White by visiting: https://www.thenosleeppodcast.com/about/contributors/olivia-white
Sara Tantlinger
In my very first semester attending Seton Hill, I got to watch Sara Tantlinger recite a poem at the annual Speculative Fiction Writer's dinner. I was incredibly impressed and a little intimidated by her talent and confidence in delivering her work to a room filled with other writers. That night, I made it one of my goals to be able to read at the Speculative Fiction Writer's dinner before I graduated, like Sara. Side Note: all the writers in the program are incredibly supportive of each other, but you can't help feeling like every writer in the room is going to tell you how bad your work is when you read it aloud. Fast forward to this past year, and I got to do a reading with Sara at Pulp Fest. While I'd graduated from Seton Hill in the time since I'd last met her, she'd gone on to become a Bram Stoker Award-Winning Poet. She's also nominated for another Stoker Award this year.
You can learn more about Sara Tantlinger by visiting her website: https://saratantlinger.com/
Serena Jayne
Like Gwendolyn Kiste, Serena Jayne is another pillar of the writing community who always seems to be there to lend support when other writers need it. She's also the only woman on this list whom I've had the honor of publishing in New Pulp Tales Magazine Issue 1. While she writes in many genres, I couldn't pass up this opportunity to sing her praises.
You can learn more about Serena Jayne by visiting her website: http://serenajayne.com/
Kourtnea Hogan
This woman in horror has the distinction of owning the coolest freaking tattoo of John Carpenter's The Thing I have ever seen. But that's not all. She's got an Indiegogo campaign running right now to turn her short film, Mantis, into a feature. Why not support an indie horror endeavor with your cash? She's also been a guest on the awesome Ink to Film Podcast, where she discussed Raw Head Rex and its film adaptation.
You can learn more about Kourtnea Hogan by reading her work at https://morbidlybeautiful.com/interview-andrea-subissati/
These are just a few of the amazing women working in modern horror, the ones most familiar to me. There are a ton of other exceptional creators who deserve a spotlight shined on them. So, make sure you get out there and support all the fantastic women found in horror. And when you find ones you can't stop reading or watching, be sure to shout about how good they are on whatever platform you have, even if it's just a small one, like mine.
Stay Froggy,
Jeremiah